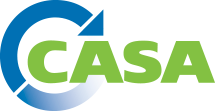 Save the Date: April 14, 2016
Watershed Compliance Programs in the West
An informative workshop and discussion hosted by The Freshwater Trust.
This workshop will cover watershed assessment, water quality trading for NPDES compliance and similar restoration solutions for 401/FERC relicensing.
It will also cover the development of clear water policy for quantified and scalable watershed compliance programs and more.
April 14, 2016
1 PM to 5:45 PM
Citizen Hotel, Sacramento, CA
Free of charge
Appetizers and drinks following the workshop
Click here to if you are interested in receiving further details.
Or you can contact Alex Johnson with questions: alex@thefreshwatertrust.org or 503-222-9091 x18.